Payphone (feat. Wiz Khalifa)
Maroon 5
23 hours ago
Unchained Melody
Righteous Brothers
23 hours ago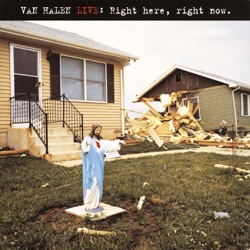 Jump
Van Halen
23 hours ago
I Do, I Do, I Do, I Do, I Do
ABBA
23 hours ago
Touch Me
Rui Da Silva
23 hours ago
Don't Lose My Number (2016 Remastered)
Phil Collins
23 hours ago
Apologize (feat. One Republic)
Timbaland
23 hours ago
It Must Have Been Love
Roxette
23 hours ago
Live It Up
Mental As Anything
23 hours ago
I Will Come to You
Hanson
23 hours ago
Mehr sehen
bOp! Classic Hits Live
Non-stop classic hits from the 80s, 90s and now.
Australia's first non-stop music station
Kategorien:&nbsp
80s, 90s, Classic Hits
Frequenzen bOp! Classic Hits
Sydney: Online
Top Songs
Letzte 7 Tage:
1. Skelecta - Non Stop Hits
2. Snap! - Rhythm Is a Dancer
3. Vengaboys - We Like to Party!
4. Cheap Trick - The Flame
5. Céline Dion - The Power of Love
6. Martika - Toy Soldiers
7. Emmylou Harris & Roy Orbison - You Got It
8. Johnny Winter - Thirty Eight Special Blues
9. Jesus Jones - Right Here Right Now
10. David Bowie - Ashes to Ashes
Letzte 30 Tage:
1. Skelecta - Non Stop Hits
2. Bill Medley - (I've Had) The Time of My Life
3. Billy Joel - Uptown Girl
4. Van Halen - Jump
5. Real McCoy - Run Away
6. Enrique Iglesias - Addicted (Metro Mix)
7. Jesus Jones - Right Here Right Now
8. La-Le-Lu - Young Hearts Run Free (Karaoke Version) [Originally Performed By Kym Mazelle]
9. Debbie Harry - I Want That Man
10. Kelly Marie - Feels Like I'm In Love
Kontakte
Soziale Netzwerke
Teilen
Kommentare